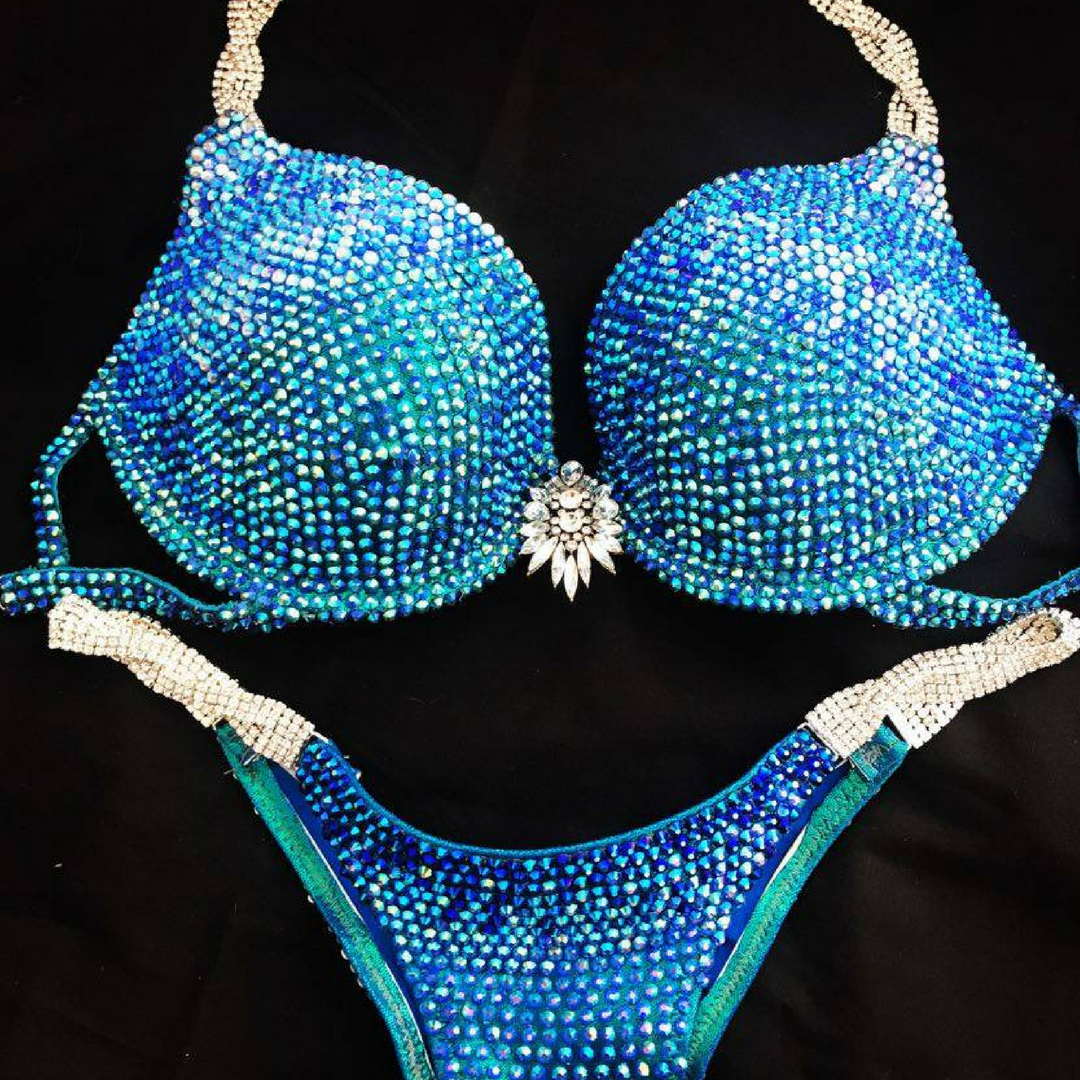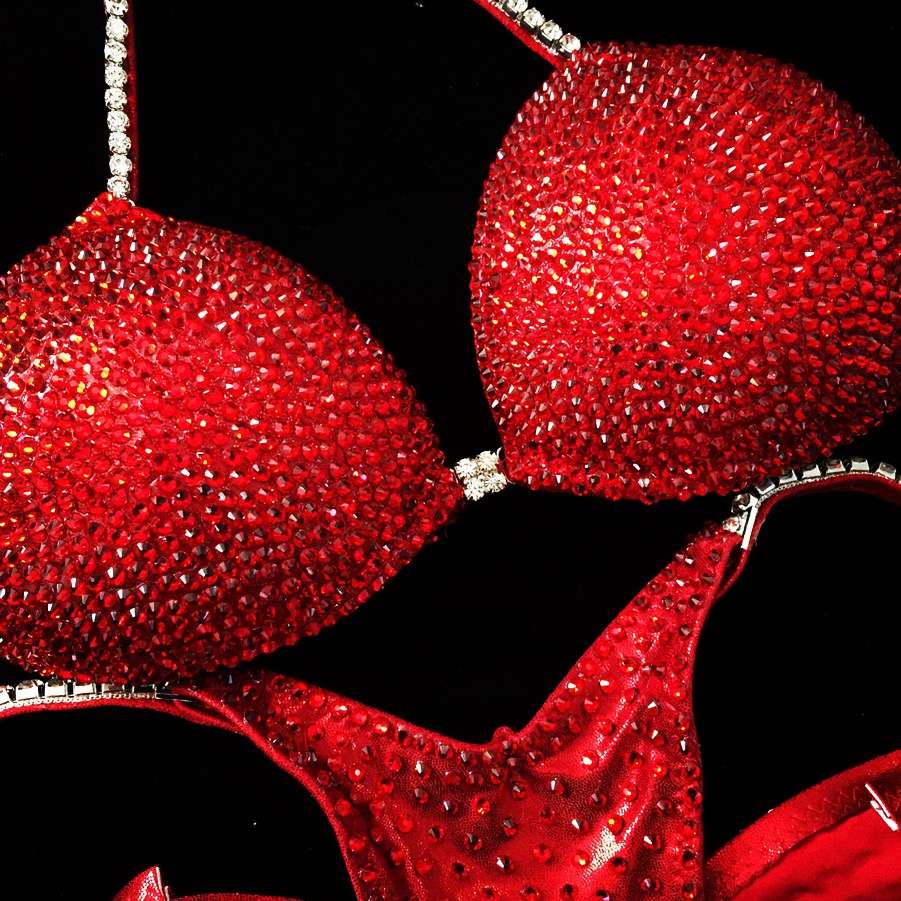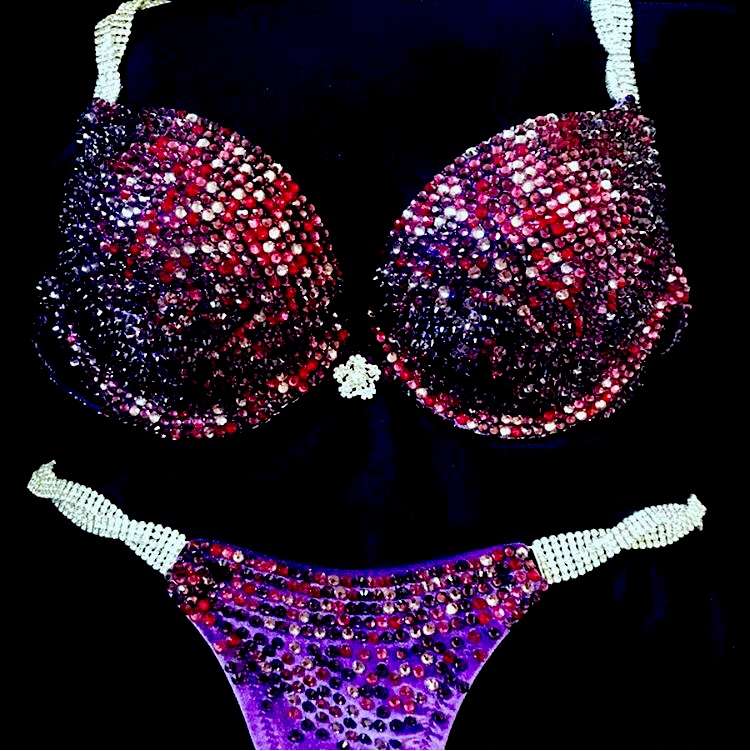 Crystal Competition Bikini

This Iconic Crystal Bikini is hand decorated using thousands of Genuine Swarovski or high quality glass crystals. Guaranteed to sparkle beautifully in the spotlight.

Colour
- Extensive colour range to choose from
- Crystals can be either a single colour scheme or variegated colours of shades creating an ombre effect.

Options Include:

Top
- Fixed triangle, sliding triangle or molded push-up

Bottoms
-Upon order we can discuss cut and coverage to suit you and your federation rules

Connectors
-Upon order we can discuss various connector options

PRICES

Price upon request. Please fill in an order request form (obligation free) and I will contact you for further details to quote.
For International clients please provide email, Facebook or Instagram name so I can contact you.
Please complete an order request form via the button below. (Don't worry if you do not have all your measurements ready, we can finalise those later.)
Please comment on the form your preferred method for me to contact you to discuss your bikini.
Thankyou xx
Order Request Form